Computers and Internet
Internet-connected desktop and laptop computers are available for public use inside the library, and may be accessed using your library card. Patrons who are not eligible to receive a library card, or who have forgotten their cards and do not have verifiable ID, may request a single-use guest pass at any service desk. Free wireless internet access is also available throughout the building.
The goal of the Paris-Bourbon County Public Library is to provide a diverse array of books and other materials, programs, and services, including electronic information sources, to meet the educational, informational, and recreational needs of residents of all ages. In keeping with this goal, the Library provides public access to the internet. The internet is a global entity with a highly diverse user population. The Library cannot control and is not responsible for the content or accuracy of information accessed. Internet resources are provided equally to all library users. Any restriction of a child's access to the internet, even inside the library, is the sole responsibility of the parent or legal guardian.
For more detail on patrons rights and responsibilities, as well as on library rules and restrictions related to computer and internet use, please consult our complete Computer and Internet Use Policy.
Printing, Copying, Scanning, and Sending/Receiving Faxes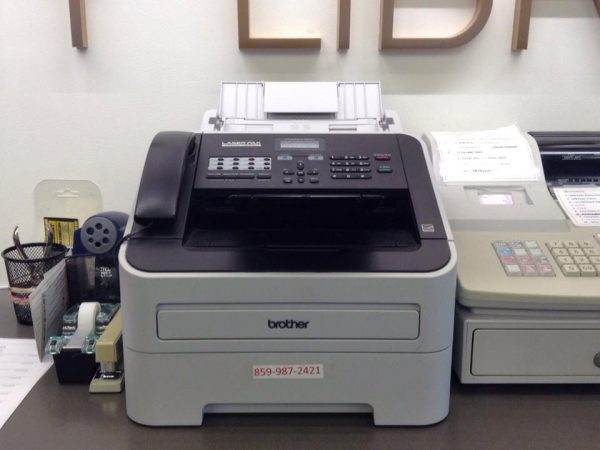 The Library is equipped with all-in-one printer/copier/scanner machines on each floor. Library printers are equipped to print from public desktop computers, and can also print most files stored on USB flash drives. Please be aware that all jobs left in the print queue will automatically be deleted after 120 minutes. Fees for printing and copying are $0.10 per page ($0.20 per double-sided page) for black and white, and $0.25 per page ($0.50 per double-sided page) for color. Some materials may not be compatible with our machines, so please check with staff if you bring your own paper.
Documents may be scanned to a USB flash drive from our all-in-one machines. If you require high-quality scanning, such as archival scans of photos, please call ahead to request assistance with our high-resolution photo scanners. There is no charge for scanning.
A fax machine is also available for public use, and can be used to send documents to any U.S. fax number. The library will also receive faxes for patrons at (859) 987-2421, and will hold them at the circulation desk for up to one week. The cost for fax services is $2.00 for the first page (this includes a free cover sheet) and $1.00 for each additional page.
Please keep in mind that the library may be unable to fax or scan certain types of materials should they violate copyright or other laws.
Notary Services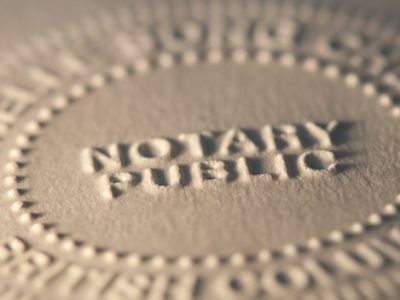 The library has six notaries public on staff who are available to notarize documents at no cost to patrons. We typically have at least one notary scheduled to work during all hours that the main and Millersburg libraries are open, and drop-ins are welcome. However, staff absences are always possible, so if your need is urgent, you may wish to call ahead to make a notary appointment. Please be aware that notaries are not qualified to give legal advice, and may refuse to notarize a document if the notary has reason to believe that the document is illegal, incomplete, or fraudulent, if one or more of the signers lacks appropriate identification, or if one or more of the signers appears coerced or unable to understand the transaction.