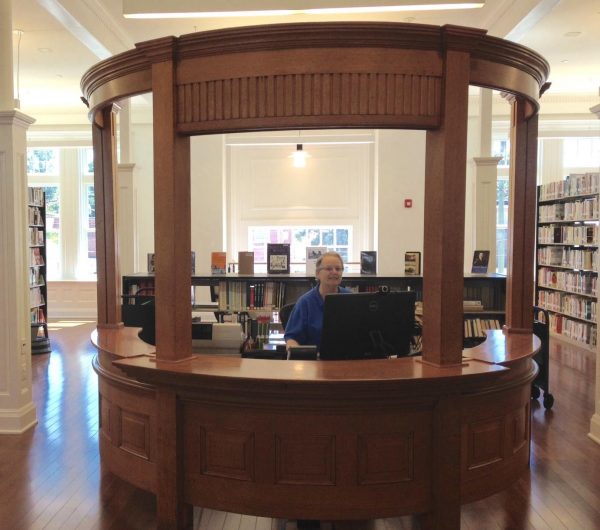 Reference and Readers' Advisory
Our trained staff is dedicated to selecting a wide variety of materials to meet your information and entertainment needs. Looking for information on a specific topic, or can't decide what to read next? We're here to help!
Our upstairs information desk is staffed during all operating hours. Staff can assist with databases, genealogy and local history, item requests, and catalog searches. They are also available to demonstrate equipment or refer you to outside resources.
If you're on a tight schedule or have an extensive research need, you may call ahead at (859) 987-4419 to make an appointment with a librarian.